With historic homes, parks, bike paths, nightlife and more near the Inman Park MARTA station, there's plenty of sights to see and activities to keep you entertained. Here are some of the top things to do if you're visiting the area along with seasonal events to check out.
1. Bakery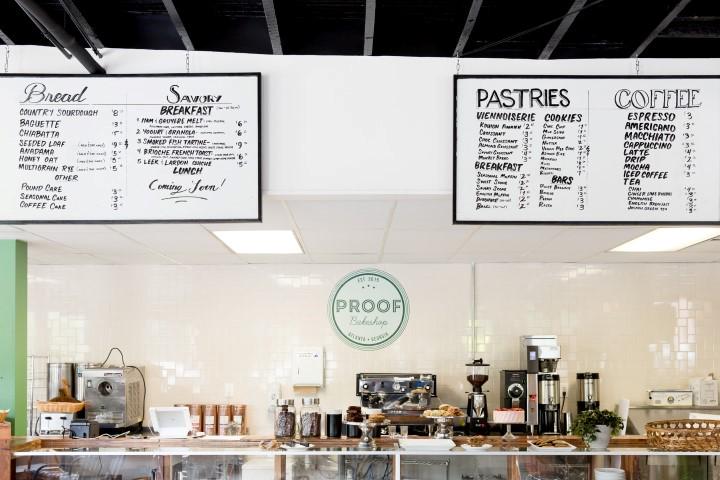 The Inman Park station takes the cake when it comes to a bakery in proximity to a rail station. Across the street is Proof Bakeshop, a fun place to get breakfast, lunch, coffee or a sweet treat.
Follow the signs pointing to Inman Park to exit the station and at street level, walk through the bus boarding zone to Hurt Street. Cross over the street and turn left on Hurt. A hair salon, Dada, is next to the bakery if you're looking for a new stylist near MARTA.
2. Bike Ride
Bring a bike with you to the station or rent one on site to explore the historic Inman Park neighborhood. Popular attractions include the Trolley Barn, Springvale Park, Callan Castle and Inman Park Village, or hop on nearby bike trails to explore more of the area.
Next to the station is The Path, which goes to the Jimmy Carter Presidential Library and Museum, Freedom Park and Candler Park. Additionally, Edgewood Avenue dead ends at the station and has a bike lane that will take you to the BeltLine Eastside Trail and the artistic Krog Tunnel (be sure to check out Cabbagetown on the other side).
Bikes are allowed on trains. If you don't have one, take advantage of Atlanta's bike share program and rent a bike at the Inman Park MARTA station.
3. BeltLine Bus Tour
The BeltLine bus tour departs from the Inman Park side of the station on Friday and Saturday mornings at 9:30 a.m. The three-hour ride covers the history, progress and future of Atlanta's rails to trails project. Be sure to register in advance as seats fill up.
4. Little 5 Points
If you're up for a 15-minute walk, check out one of Atlanta's more unique and edgy neighborhoods: Little 5 Points. A village area has restaurants featuring food from around the world, funky shops (pictured above), dive bars, music venues and performance theaters.
Popular destinations include the Variety Playhouse, 7 Stages, Star Bar, Vortex Bar and Grill, Junkman's Daughter, Brewhouse Cafe, Porter Beer Bar and Criminal Records.
5. Oyster Happy Hour + Fried Chicken Night
One Eared Stag is one of the closest restaurants to MARTA, just across the street from the Inman Park side of the station. The classy, yet informal neighborhood bar and restaurant has happy hour deals on oysters and Monday is their fried chicken dinner night. In warmer weather there is a charming walled-in courtyard or choose from bistro tables on the sidewalk.
Nearby Events
Seasonal events and activities to check out near the station include:
More Information
Navigating the Inman Park Station
Restaurants Near the Inman Park Station